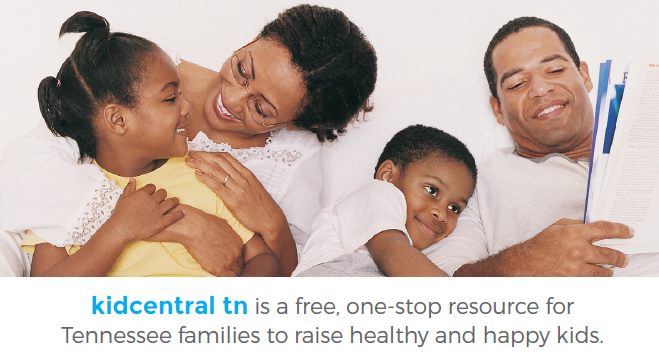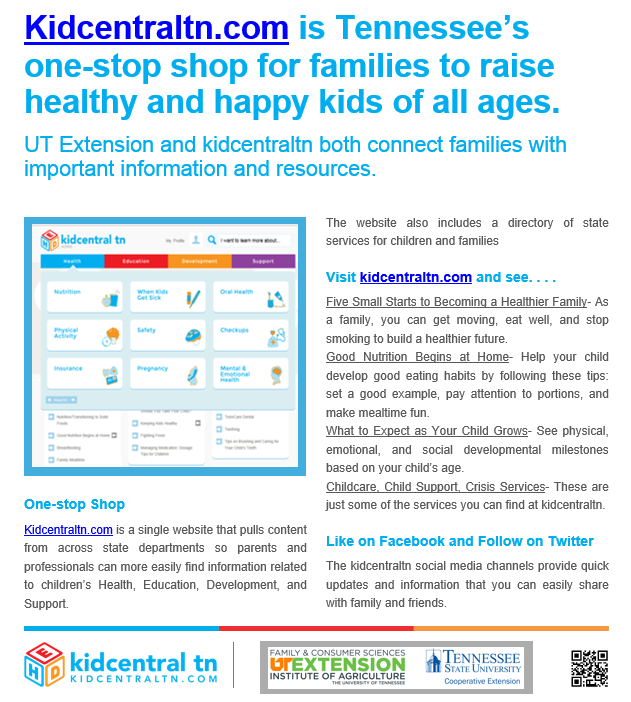 Created by the Governor's Children's Cabinet, kidcentraltn.com is a single website that pulls content from across state departments, making it easier for families to find what they need. The site covers topics like adolescent behavior, car seat requirements, child support, immunizations, safe sleep, and the Hope Scholarship. Share this resource with your family, friends, co-workers, and community partners to support family engagement and empowerment across our state.
kidcentraltn.com provides the following features:
Information on children's Health, Education, Development, and Support;
Searchable Directory of State Services for children and families;
My Profile section where families can track their child's developmental milestones (ages 0-18);
Mobile App to easily search for services and keep data at your fingertips; and
Facebook and Twitter posts for daily information and updates.
Whether you are a parent yourself or a professional who works with families, this website is a valuable tool for you. Go to the bottom of the home page and sign up to receive twice-a-month emails with Tennessee's priority messages for families.
Visit kidcentraltn.com today to learn more!
External Links