Contact Information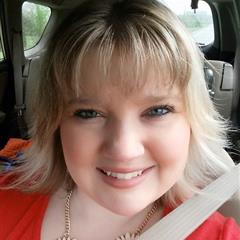 Sarah Ferrell
Extension Agent III
Phone: (615) 563-2554
Email: sferrell@tennessee.edu
September 2019 – State Fair
Grades 9th – 12th
Good consumer skills can help you get more for your money. Consumer Decision Making gives youth the opportunity to make wise decisions when shopping. Consumer Decision Making is a judging contest designed to teach kids to observe, compare and make consumer based decisions based on facts. 4-Hers use their consumer knowledge to rank similarly based products to fit a given scenario. Kids learn to organize their thoughts and to defend their decisions in oral reasons.
Medical Authorization Form – 600A
September 2019 – State Fair
Grades – 6th – 8th
LifeSkills is a program for Junior High youth enrolled in 4-H. The LifeSkills regional judging activity consists of centers that incorporate various subjects in Family and Consumer Sciences.
Regional Clover Bowl Contest – 4th – 8th Grades
May 2019
The purpose of the Clover Bowl is to acquaint 4-H members with themselves and their surroundings through participating in an enjoyable and educational program. In addition to this main purpose, it is hoped that this program will help participants develop leadership, teamwork and communication skills. Questions will be in the areas of 4-H, Tennessee (History, Geography, and Government), Agriculture and Family and Consumer Sciences.
Clover Bowl Contest Information